Online classes
The safety and well being of all our students and teachers remains our priority. During this time of Covid-19 our London studio is closed. Vlad and Lena want you to stay fit and healthy and enjoy some dance. Our students and new friends  can join us with #dancesolation online to enjoy some little events and activities to keep you healthy and well safe from your home during this period.
We know its not ideal and dancing is a social activity best enjoyed all together in our studio but while this dangerous virus continues to be out there we want you all to stay safe and well and follow government and medical advice to stop this getting worse.
We will all enjoy dance together again and you can all help make this happen sooner but please staying at home, respecting social distance and staying fit and well by joining us online until we can dance together again.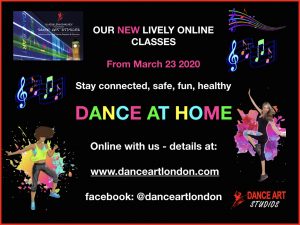 Look out here and on our Facebook page for the latest news and updates on activities.
If you are interested in joining our online classes or being part of our little group please contact Vlad or Lena at info@danceartlondon.com
Our group activities currently available are:
For kids
Saturday Online Juvenile or Juniors classes with Lena
Sunday Kids newcomers with Anna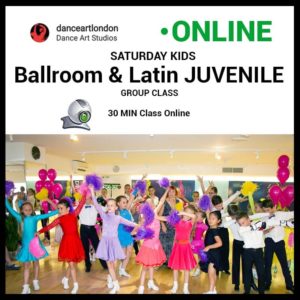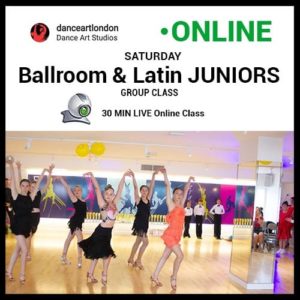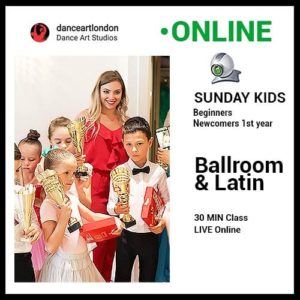 For adults
Friday Ballroom online master class with Dan
Competitors and advanced Latin American Technique Tuesdays, Thursday and Saturdays with Vlad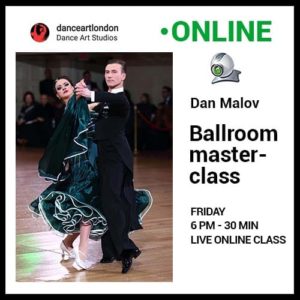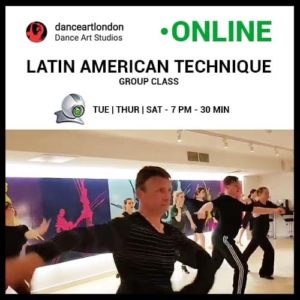 Our online team are  Vlad and Lena, Anna, Viktoria and Dan. We look forward to dancing online with you all.