Ballroom & Latin American Classes
Ballroom and Latin American Classes
Dance for everyone
We teach all forms of Ballroom and Latin American dance for all ages and abilities and offer lunchtime or evening options.
We cover all the popular dances of traditional ballroom and latin american dance including:
Waltz
Tango
Foxtrot
Quickstep
Viennese Waltz
Rumba
Cha Cha Cha
Samba
Jive
Paso Doble
For anyone wishing to learn and enjoy these elegant, beautiful and enjoyable dances you can try a drop in class, join a Ballroom dance course or take private lessons with one of our qualified teachers at our Paddington studio.
Details of some of our options are set out below:
GROUP CLASSES
We run a number of rolling four week course for all levels
No partner is required.
Complete beginners will enjoy Mondays 7pm-8pm to build your confidence and learn the basics with fellow beginners.
Improvers and intermediate courses from 8.00-9.00pm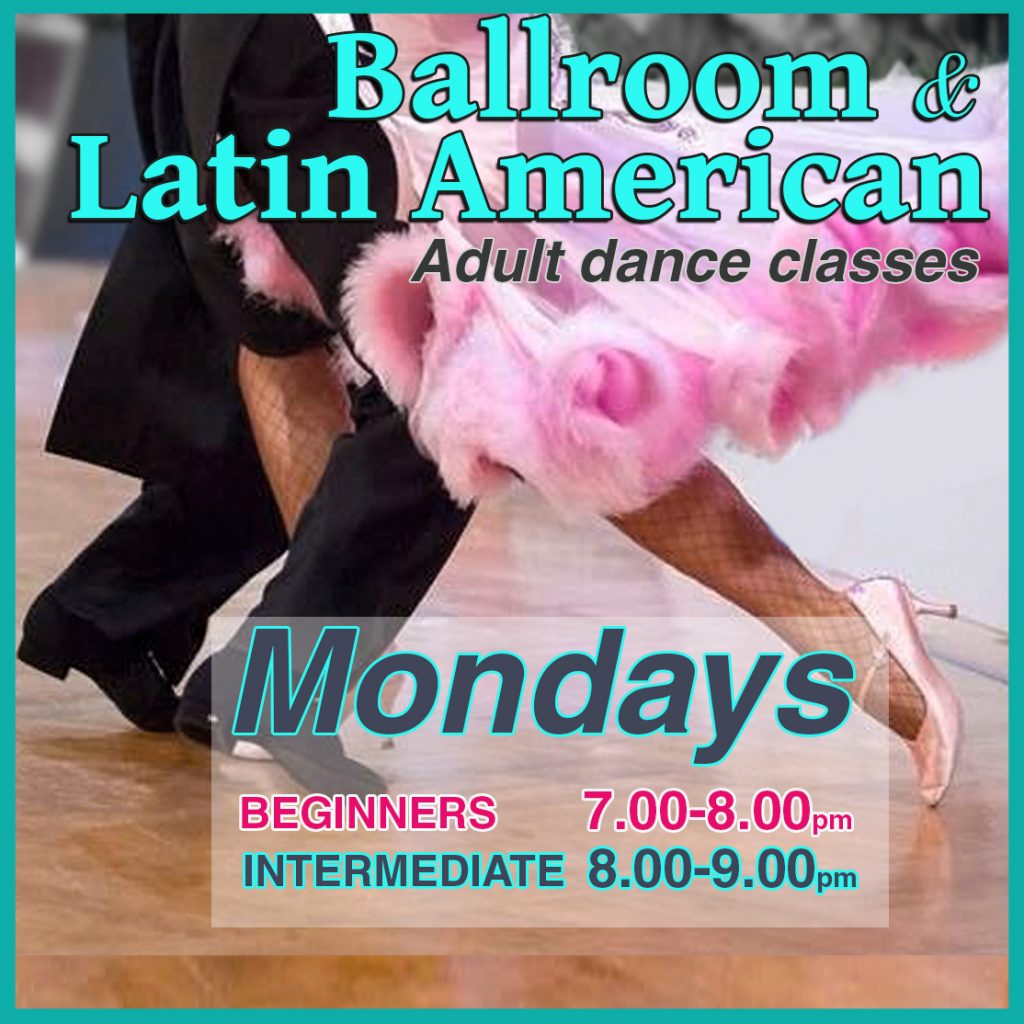 INTERMEDIATE LEVEL
Our new intermediate level group courses start again at the studio on 30 September and every Monday evening with Edita Doncakova-Gimza.
Edita is a fellow and Examiner for ISTD. She has been actively involved with ISTD for over 20 years, lecturing and partnering at ISTD Congress, adjudicating at medalist competitions and for the last four years examining for the society.
This course is suitable for students who have studied some dance and have achieved bronze medal level up to gold level.
It is ideal for learning or revising new syllabus figures, improving the technical as well as performance skills we all need for social dance or taking part in a showcase.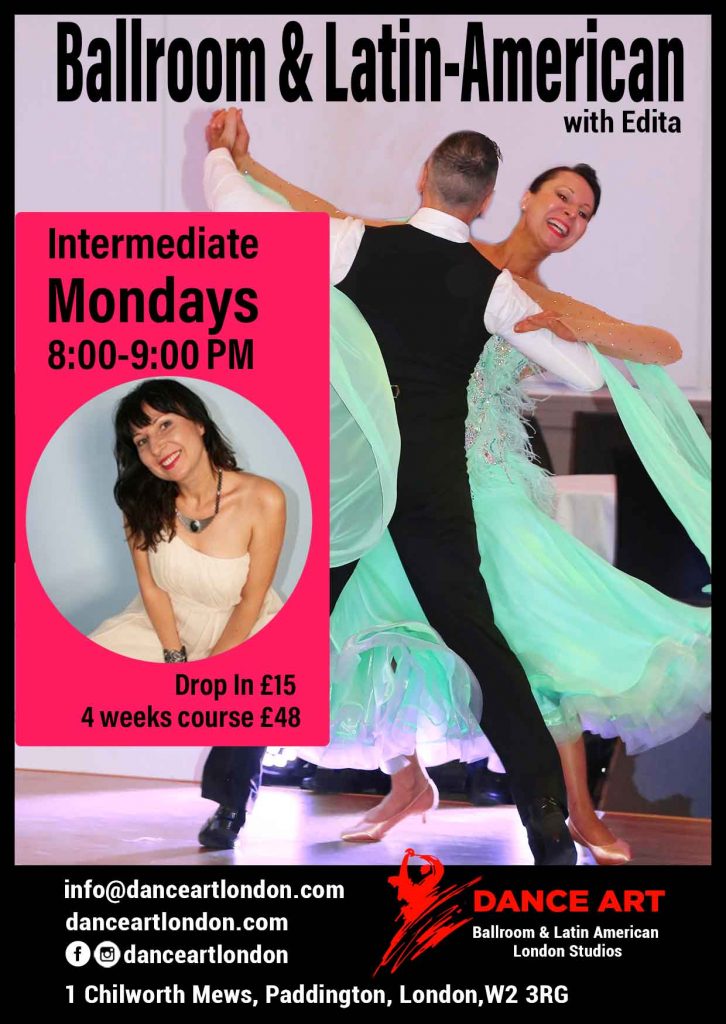 A four week course is £48 per person or you can drop in to any class for £15 per person.
The first course starts 30 September and will cover:
Week 1  – 30 September  – Waltz
Week 2 –  7 October – Jive
Week 3 – 14 October – Waltz
Week 4 – 21 October – Jive
The second course starts 28 October and will cover:
Week 1 – 28 October – Tango
Week 2 – 4 November – Cha Cha
Week 3 – 11 November – Tango
Week 4 – 18 November – Cha Cha
The third course, our Christmas special will cover Foxtrot and Samb.
Contact us for details of the next dates and availability.
TAKES TWO
For those who want to dance with  professional partner you can join us for our "Takes Two" programme on Wednesday evenings.
19.00 – 20.30 for intermediate and 20.30-22.00 for beginners.
The full course is twelve weeks.
Contact us for details, availability and bookings.
Private lessons
If you prefer the individual attention you can learn one to one or as a couple in a private lesson with our experienced teachers.
To learn more contact us or book a taster class at danceartlondon.com/classes
Competitors
If you are a competitor and want more advanced private tuition please contact us to discuss your programme.
We hold Latin American Technique sessions for competitors and medalists looking to improve their technique and our qualified teachers, many of whom are current and former professionals, can help you design a programme to improve your dancing.