Latin Fusion
Get Fit with our lively mix of Latin dance and cardio
Latin Fusion is a beat class focused on Latin rhythm.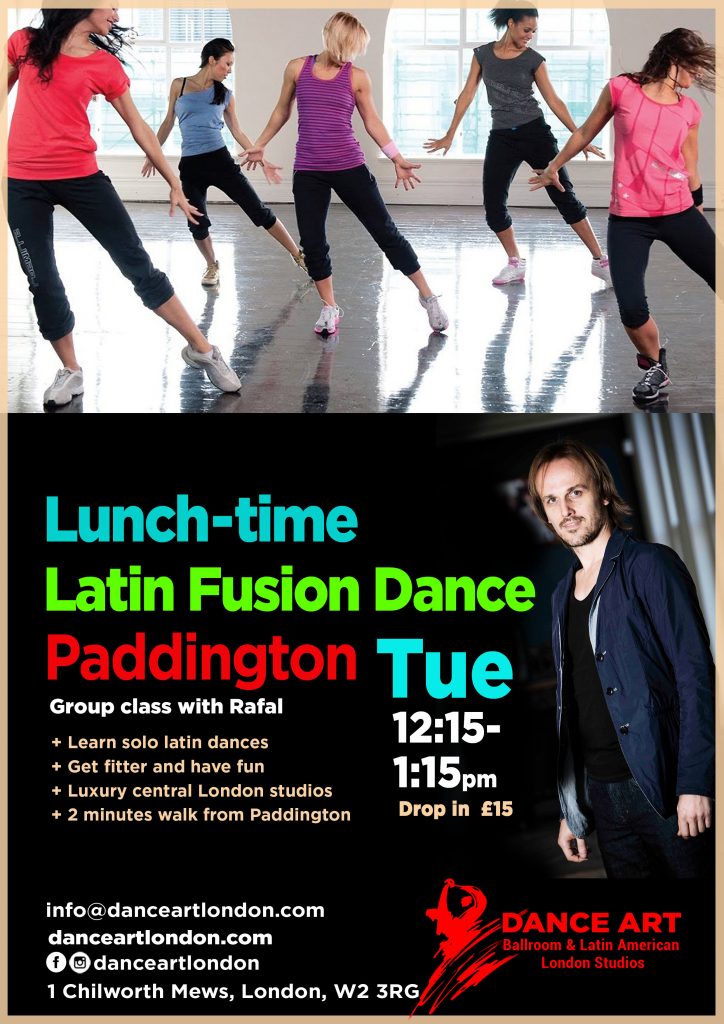 You will be dancing no stop for 45 minutes.
The class covers the basic figures in Latin dances, style, flexibility, endurance, and latin movement.
A fusion of our traditional:
Rumba
Cha Cha Cha
Samba
Jive
Paso Doble
Salsa
And other Latin style movements.
Fantastic Latin music.  A fabulous way to get fit.
Above all, it is fun!
Book today -www.danceartlondon.com/classses